Cloud Migration
Migrate your on-premise workloads to a secure, scalable Cloud infrastructure
Migrating an existing infrastructure to a cloud environment usually involves carrying out a pilot project with a limited set of applications to limit risks and better assess the impact on the business, while conducting financial evaluations of the entire process.
Throughout each phase, efforts are made to limit the operational impact.
Successful cloud migration projects always start with a sound strategy and continue with strong technical execution.
Our team delivers the full professional services required to help you migrate any complex applications to the Cloud.
There are two main migration strategies
Lift and Shift
A lift-and-shift (also known as rehost) involves mapping and migrating the current architecture in the Cloud, with minimal or no change of the current architecture. The current infrastructure is migrated as it is, fast and secure. Applications are "lifted" from the existing environments and "shifted" as-is to a new hosting environment. The main benefit is eliminating maintenance costs pertaining to traditional systems and applications. Since the architecture is not re-designed, this greatly decreases the time and cost of migration. However, this method will not give you the benefits of a Native Cloud Application.
PaaS Migration
A Platform-as-a-Service (PaaS) Migration – using dedicated Cloud platform, such as Microsoft Azure or Amazon AWS – will give you all the benefits of a flexible, scalable architecture, with availability guaranteed by contract and with highly advanced mechanisms for data security and data recovery. In addition, it will ensure a work environment at the highest standards, as used by over 80% of the Fortune 500 companies.
Why we recommend
Microsoft Azure / AWS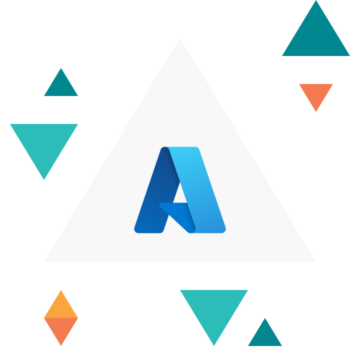 Microsoft Azure
90+ compliance offerings, the largest portfolio in the industry
58 global Azure regions within 140 countries.
95% of Fortune 500 companies trust their business on Azure
Azure cloud services allow enterprises to rapidly build, deploy, and manage simple to complex applications.
Azure supports a wide range of programming languages, frameworks, OS, databases & devices, allowing you to leverage trusted tools & tech.
AWS
76 Availability Zones within 24 geographic regions around the world
+170 fully featured services to meet nearly every business need
40% of the cloud computing market share
Amazon Web Services Cloud provides a broad set of infrastructure services, such as computing power, storage options, networking and databases, delivered as a utility: on-demand, available in seconds, with pay-as-you-go pricing.