HPE GreenLake
FOCUS ON BUSINESS OUTCOMES, NOT IT INFRASTRUCTURE with HPE GreenLake and BENTO Services
HPE GreenLake delivers everything as a service bringing a modern cloud experience to your apps, data and workloads, with self-service management pay-per-use 1 costs, and the freedom to scale up and down on demand. This robust platform drives flexibility and speed to market for your service provider business freeing your IT staff to focus on work that adds value.
75%
shorter time to deploy IT projects
40%
Of Total Cost of Ownership savings
40%
Increase IT staff productivity
85%
Less unplanned downtime
Upgrade your hardware to HPE ALLETRA or ProLiant RL 300 GEN11 
Powered by the 4th Generation Intel® Xeon® Scalable Processors with next-generation technology that support up to 60 cores at 350W and 16 DIMMs for DDR5 memory at speeds up to 4800 MHz.
HPE ALLETRA
Seamlessly run any app without compromise from edge to cloud with a cloud experience for every workload.
HPE Alletra Introduces Cloud-Optimized Workloads
HPE Alletra is the newest component of HPE's cloud-native data infrastructure. Data Services Cloud Console securely manages Alletra, so it can deliver an operational experience based in the cloud. Alletra includes a portfolio of systems optimized for specific workloads that consist of the All-NVMe Alletra 5000, 6000 and 9000 series of servers. All of them offer the architectural flexibility needed to run a variety of applications without compromising their performance.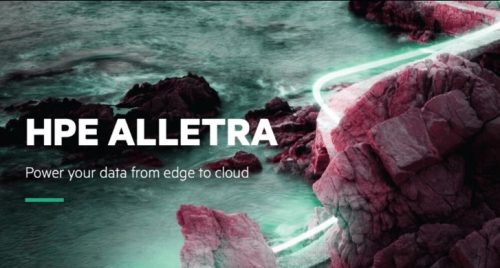 MAXIMIZE YOUR AGILITY
With a cloud operational experience for every application across the data lifecycle and from edge to cloud.
FREE YOUR DATA
with unified management, consistent data services, and seamless data mobility across clouds.
RUN ANY APP
and meet every SLA with the right performance, resiliency, and efficiency to match the needs of any application.
MEET HPE ProLiant RL300 Gen11
The next generation of compute from HPE for cloud native applications.
Cloud service providers and cloud-native enterprises require a modern cloud-native infrastructure to keep pace with growth.
HPE is the first tier-one server provider to launch compute with optimized cloud-native silicon for service providers and digital-first enterprises.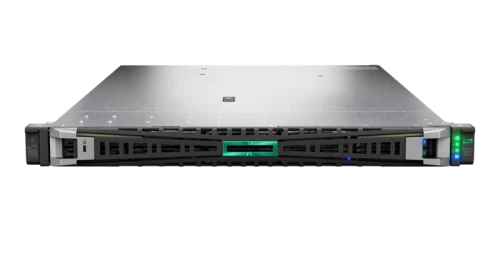 Designed for cloud native workloads
Up to 128 core count per-socket
Delivers predictable performance
High power efficiency
High power efficiency
The HPE ProLiant RL300 Gen11 features Ampere processors
Predictable performance
Features the Ampere® Altra® and Ampere® Altra® Max processors for predictable frequency scaling to lessen the impact of problems
More cores, less wattage
The Ampere Altra & Ampere Altra Max processors provide up to 128 cores per socket for extreme scale-out capabilities
Flexible management
with HPE iLO offers and OpenBMC  
BENTO, a leading IT solutions provider, will help you to configure a perfectly tailored IT solution!
Bento is HP Enterprise Silver Partner – Solution Provider competency being able help our customers grow continuously through technological innovation, offering them tailored IT solutions, whenever they need.
Over the years, the Bento IT team has implemented numerous HPE hardware-based projects integrated into converged IT infrastructures with virtualization and automation technologies. Bento solutions are constantly designed to meet the needs of its customers as well as to prevent future ones.
We have the necessary expertise to respond to our customer needs and to deliver high class IT solutions.